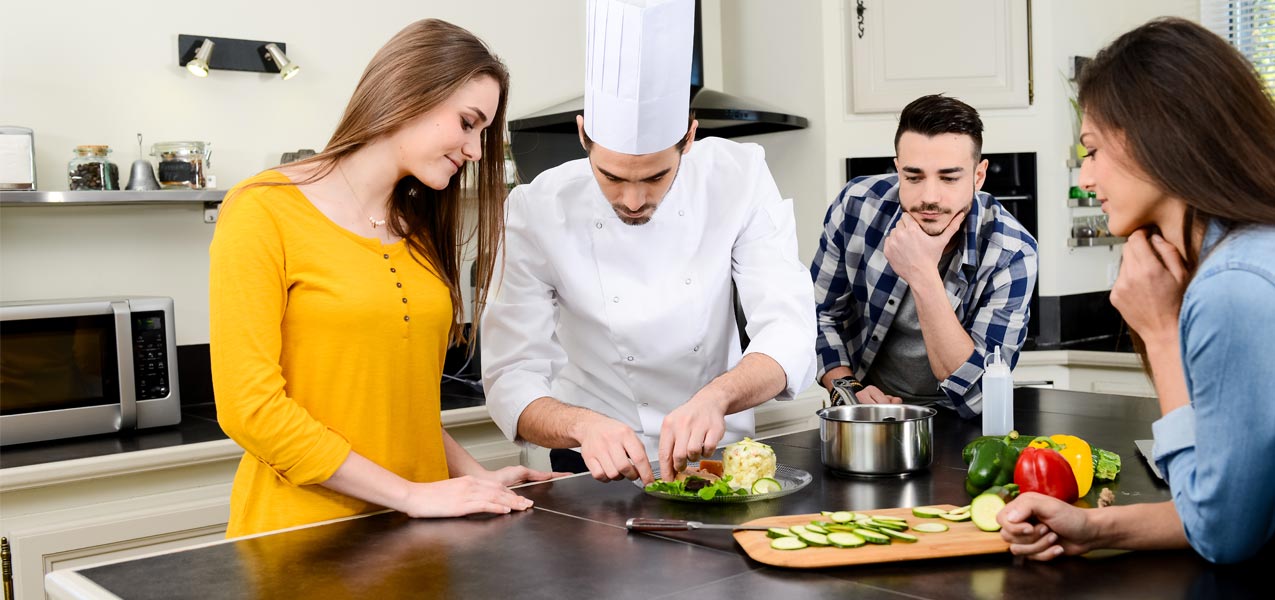 In collaboration with our partner, we can provide you a talented Chef who will come to your holiday home and take care of everything.
The Rent a Chef Service comprises of canapés, starter, main course and dessert.
Base price of 375€ + Cost of ingredients, depending on menu, starting at €31/person.