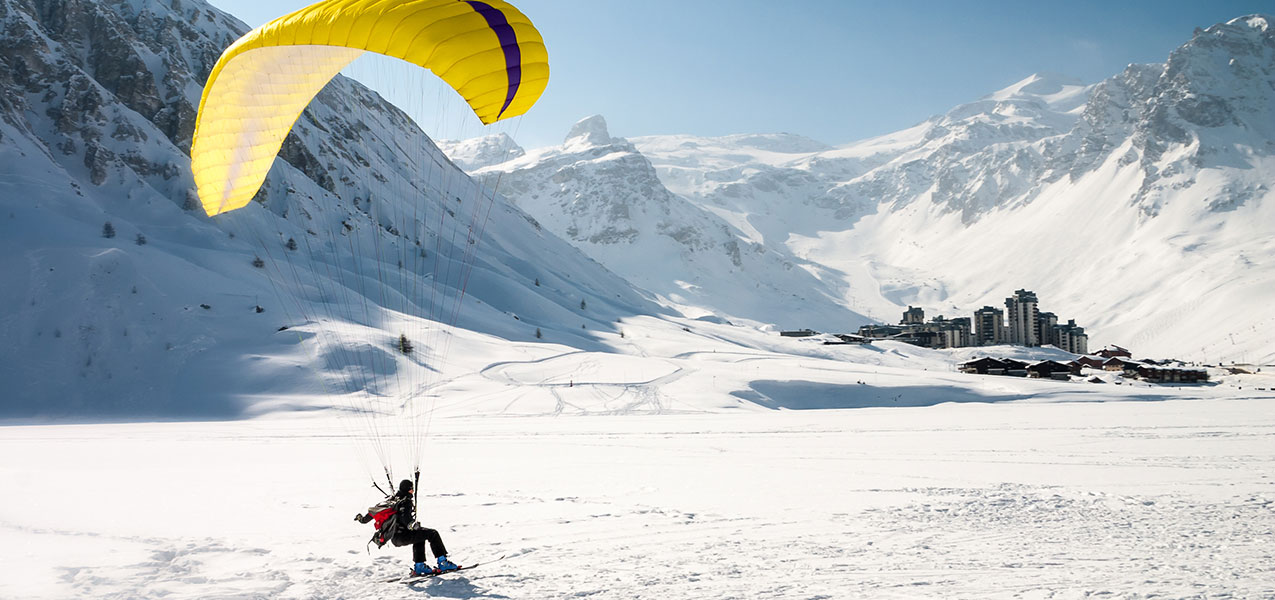 If you can ski and know how to turn - then good news - you can try Speed riding! Replace your poles with an 8m wing and learn how to turn using the air.

The wings take seconds to pack and unpack and are clipped to your harness, its easy to ski with one.
When you need to get the wing out, it's simple - then off you go down the slope - using the wing to manouvre.

It's on easy slopes, with the aim to get you to ski with the wing and get a bit of air on your first day- it's exhilerating!

You don't have to be James Bond to join, but you will leave feeling like him.
OPTIONS