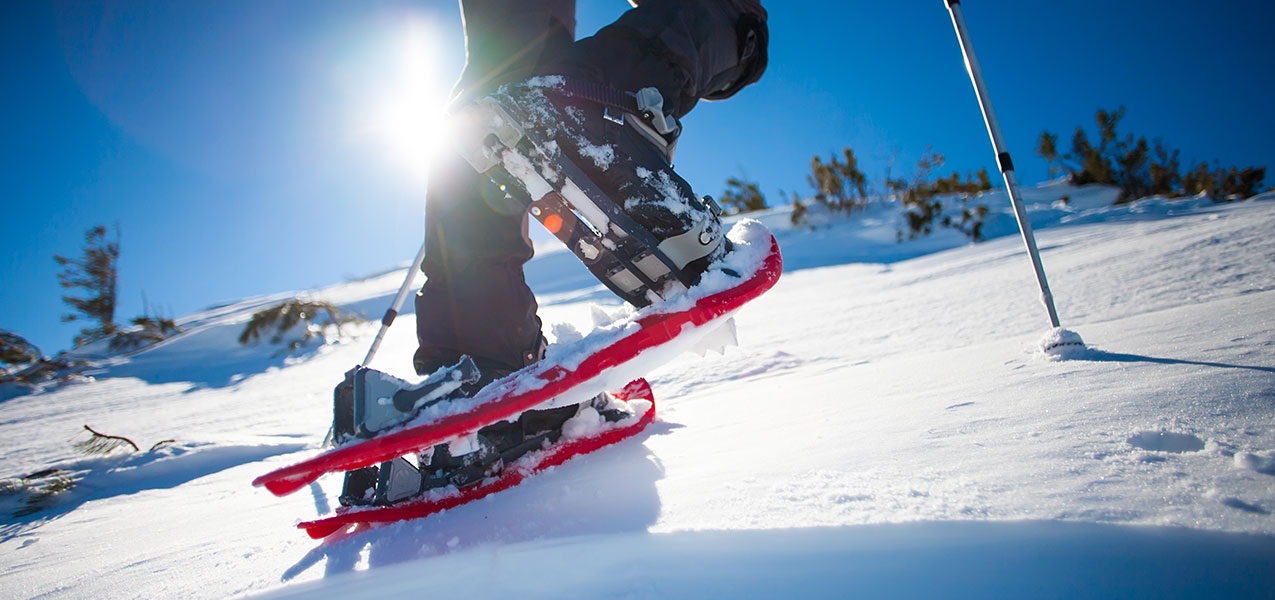 Winding your way slowly uphill, to secluded forest spots, past frozen waterfalls, marvelling at the beauty of the mountains.
Breathing in crisp, cold air and walking through snow covered pine trees - all in an afternoons snow shoeing in our valley!
Chamonix is home to kilometres of forest, both at Valley level and also off the beaten track

You can join a snow shoe group we make, or hire your own private guide (max 6 people) to tailor make your own day.

Walk in a winter wonderland.
OPTIONS